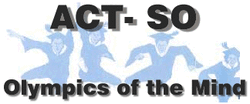 For more information contact: Sadie France Flucas, Claiborne Parish and Louisiana ACT-SO Chairperson, at 318-927-6411 or sflucas@claiborneactso.org
Celebrating State
A W A R D S
BELOW: Betty Brown, active member of the State Convention Planning Committee and the Jackson Parish Branch, NAACP receives the Daniel Ellis Byrd Community Service Award. 
FOR MORE AWARD RECIPIENTS (CLICK HERE)
---
A Man Among Men! 
---
The Louisiana State Conference 
The October 1943 edition of The Crisis Magazine - the official journal of the NAACP (p. 310) records: "the Louisiana State Conference of the NAACP met in Lake Charles, Louisiana at the Woodbury Congregational Church on August 8, 1943 with 150 delegates. The Chairman was Daniel E. Byrd of New Orleans, President of the State Conference. Another speaker was Rev. H.H. Dunn of New Orleans who advocated for international committees. The host was Rev. A.G. Washington who emphasized the value of international cooperation. Other speakers were Rev. W.C. Clark, Lake Charles; Attorney A. P. Trudeau, New Orleans; C.A. Pemilton, New Iberia; Huston Dutton, Lake Charles; and E.W. Johnson, Alexandria, LA."  
CLICK HERE FOR MEMBERSHIP APPLICATION